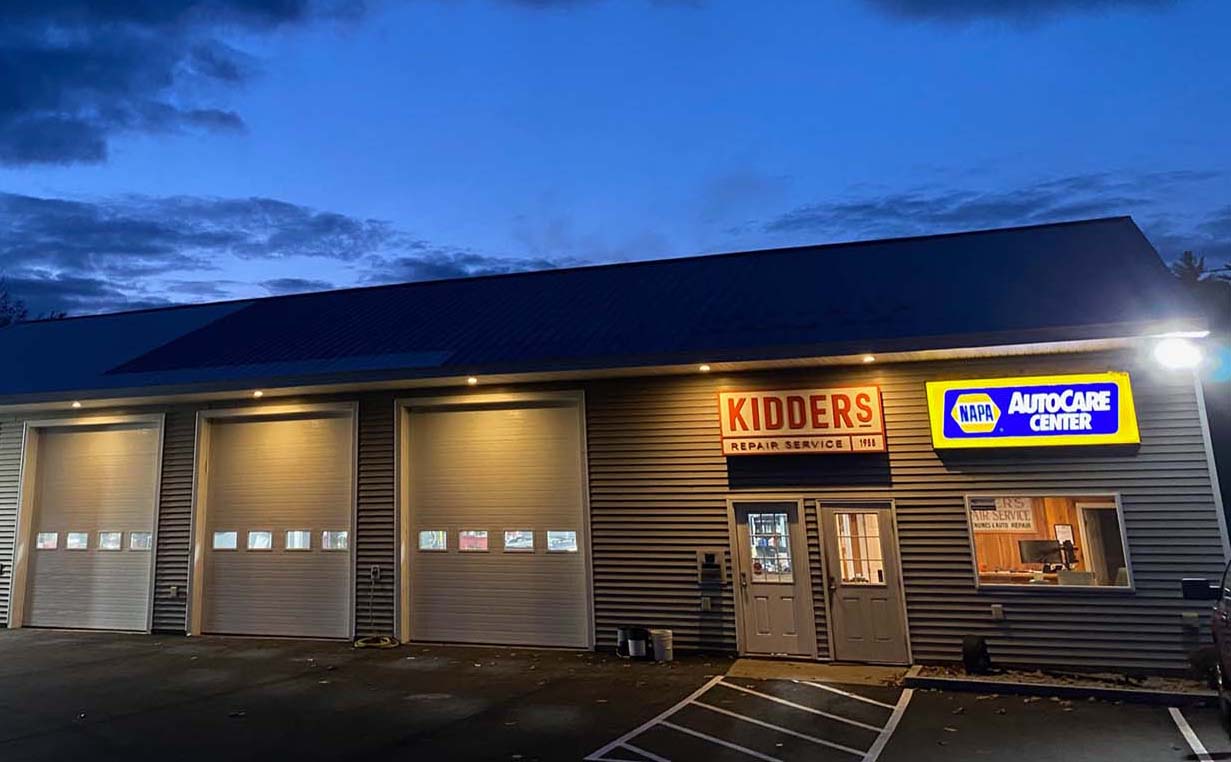 Barnstead is a town in Belknap County, New Hampshire. The town includes the villages of Barnstead Parade, Center Barnstead, and South Barnstead. Barnstead is comprised of lakes, agricultural fields, and woodlands. Because of this terrain, residents and visitors enjoy many activities such as hiking, fishing, snowmobiling, kayaking, and canoeing. The town of Barnstead has one elementary school that serves pre-kindergarten through eighth grade, Barnstead Elementary School, and high school students of Barnstead go to Prospect Mountain High School.
Trusted Auto Repair Shop in Barnstead
Most Barnstead residents rely on their cars to get to school, work, and a multitude of other places. When their cars need maintenance or repairs, they come to Kidder's Repair Service in Barnstead. We can take care of all your auto repair needs.
Our technicians have decades of combined experience and are experts in all things auto repair. Here are some reasons why you should choose Kidder's Repair Service in Barnstead:
Our parts and labor come with a North American Warranty, which is 24 months/24,000 miles.
After a thorough inspection of your vehicle, any required repairs will be discussed with you for your understanding and approval. No repairs will be performed without your informed consent.
All of our technicians are ASE-Certified.
We will install only the highest quality, name-brand parts at fair prices.
If you are a Barnstead resident, don't hesitate to schedule an appointment with Kidder's Repair Service in Barnstead today. You can do so online or give us a call at 603-269-8878.